"Over the past twelve years of utilizing the FMS screening system, along with corrective strategy, our athletes have been able to perform at higher levels while reducing their risk of injury."
Location: Danbury, CT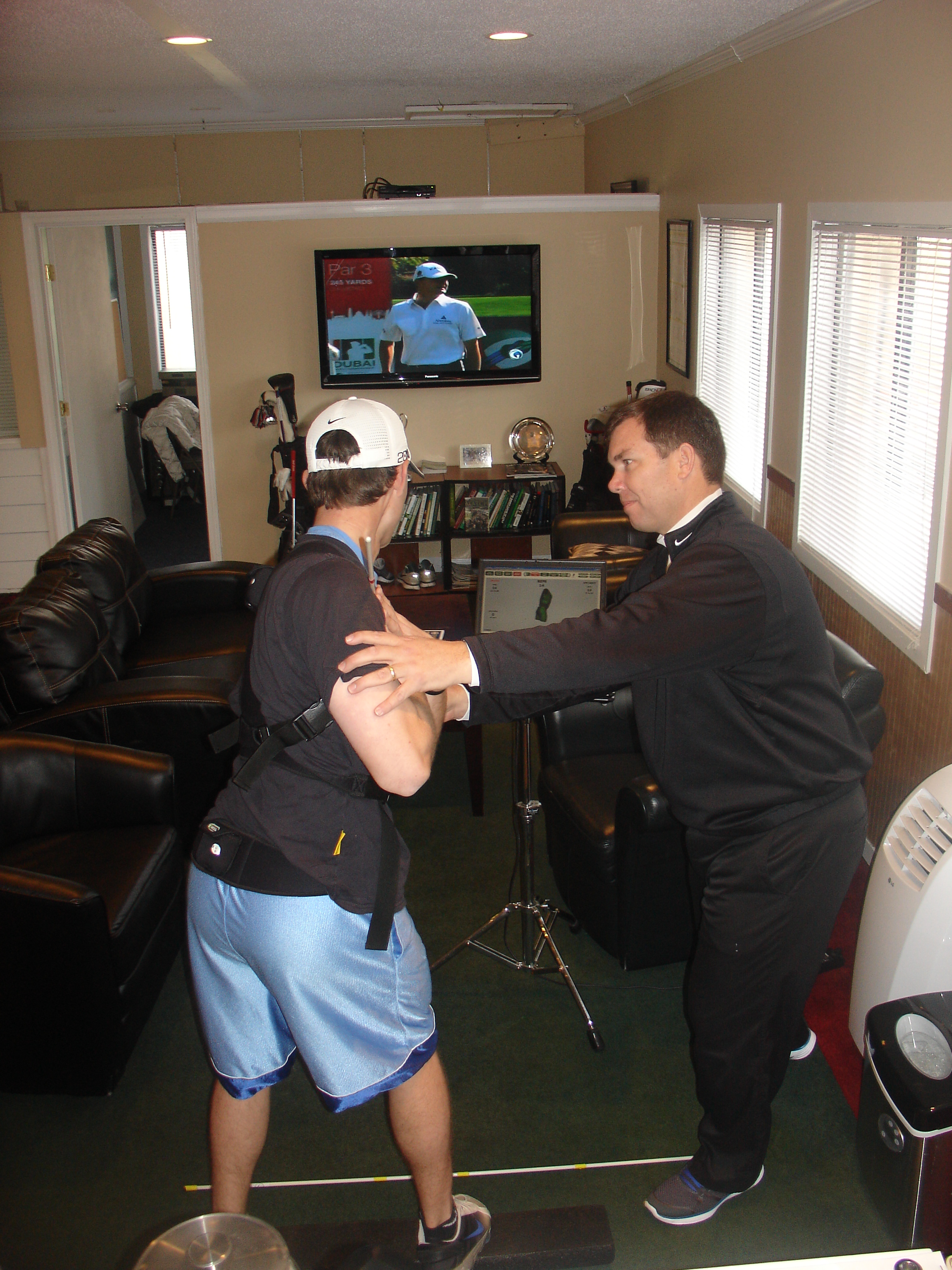 Credentials:
Professional Golfers Association Class A Professional Certified FunctionalMovement Screen (CFMS)
TPI Certified Fitness Professional Level III
TPI Certified Biomechanics Level II
Certified K-Motion Biomechanics, ACSM PT
Bio: As a Sports Performance Specialist, Roger has spent his entire twenty year career developing and refining his knowledge and practical application of functional exercise. He has been able to apply FMS to his PGA, TPI Level 3 Fitness, TPI Junior Level 3 and K-Motion Biomechanics, and Paul Chek Biomechanics for Golf certifications. Roger applies his educational background of exercise science from Elon University to all of his clients, including aspiring high school, collegiate athletes, PGA, LPGA, NHL, MLB, NBA, and NFL players. Roger's ability to coach many different levels is due to his diverse background in sports. Having been a division one and professional athlete, he understands his client's goals and objectives, and also how to work with them to make it happen.
Roger lectures in the field of sports performance development for individuals who range from aspiring junior athletes to competitive adults. He has served as a consultant to many players and universities on golf, basketball, hockey, and baseball performance enhancement. He has written many articles and is in the process of writing his first book (The Best Golfer Ever Built).
Roger is the founder and operator of APZ 360 and The Golf Performance Center, Inc. in Ridgefield, CT. Both are state of the art facilities, integrating the best practices for physical performance enhancement with technologies used for physical and technical assessments. He uses a system that he created based on the "5 Elements of Success"..
How do I use FMS in my life?
About thirteen years ago, I was the typical golf professional at your local golf club. I was giving golf lessons to members and their guests, struggling with my own game as well, trying to find the answers as to why I was not able to perform to my fullest. One morning I was giving a golf lesson to a member, Mr. Milberg. As we worked to "fix" his golf swing I realized that something was missing. I was getting frustrated that he was unable to make a certain mechanical change, one that I assumed would be easy and repeatable for a competent golfer.
As I baseball player, I carried my work out habits over to my golf game. I could not understand why club golfers didn't work out or think like athletes. Here was my AHAH Moment! I realized that Mr. Milberg was simply not physically able to do what I thought he could. I stuck with my method of not calling a solution a solution until I had found the root cause or the weak link of the problem. I went searching for the answer.
As fate would have it, I was driving back to my home town of Danville, VA to see family over Thanksgiving. At a rest stop, I took some time to go into a Barnes and Noble, excited to find something that could help me better understand how to overcome restrictive movements. Little did I know when I saw COOK on the spine of "Athletic Body in Balance" it would be the legendary Gray Cook from Chatham, VA. I finished the book in a single day and found exactly what I was looking for! A quick and easy screening system to assess someone's movement and determine possible reasons for their limitations.
I returned back to New York and immediately called all of my clients to set up a screen. From that point on, I have used the Functional Movement Systems on a daily basis. The FMS is the back bone to all of our programs, every athlete that comes through the doors of the Golf Performance Center or APZ 360 is required to participate in a FMS screen.
Over the past twelve years of utilizing FMS, along with the corrective strategies, our athletes are able to perform at higher levels while reducing their risk of injury. My success has been a direct result of using the Functional Movement System. It has given me the perspective to look at the athletes through movement and not just skill acquisition. I believe getting the performance pyramid right is key to athlete's ultimate success.