Expert Spotlight Jeff Kuhland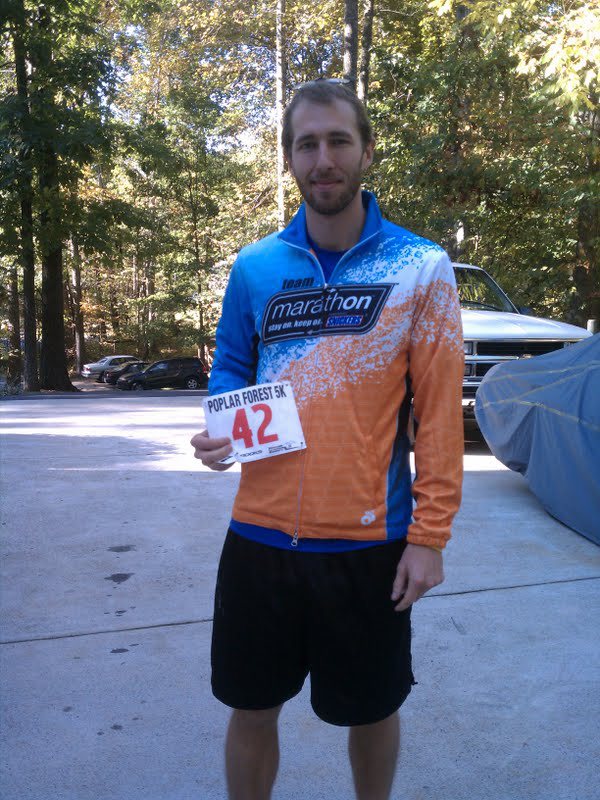 "We believe in Healthy Living, Youth Development,
and Social Responsibility as our key focus areas.
FMS has the ability to let us deliver these on a
higher level than ever before."
Location: Jamerson Family YMCA
Credentials: NSCA, CSCS, FMS, MovNat Certified Trainer, MBA in Business, BS, Sports and Recreation Management 2009
Meet Jeff: Jeff Kuhland is the Fitness Director at the Jamerson YMCA in Lynchburg Virginia. Since graduating from James Madison University over two years ago, he has been heavily involved in performance and wellness at the YMCA. He is in charge of managing the department but also keeps directly involved in the field still training several clients.
Jeff was a Division 1 athlete at JMU participating in track and field running the 400. Since then he has run events from the 400 up to a 50 miler. Jeff participates in many activities and sports including rock climbing, ultra marathons, kayaking, and most notably adventure racing. In 2008, his team took 1st place at nationals in Lake Placid NY and 17th in the World Championships in Cyprus. After graduating from JMU, he was able to work closely with MovNat founder Erwan Le Corre to help set up the first seminars in Summerville West Virginia. The MovNat training system opened an entire new world of possibilities and an alternative way to train opposed to the typical strength and conditioning regiments. This truly opened up the world of functional training and movement based training, going with the saying "move well then move often".
Early in his personal training career, sports specific training and strength and conditioning, were a key influences to help develop Jeff's personal training style. He experienced great results and quickly developed a large client base. Since starting as a personal trainer, he was promoted to being the Health and Wellness Programs Coordinator, and then the Fitness Director. He currently oversees a staff of 16+ personal trainers and 10+ fitness coaches.
How Jeff uses the FMS:
In the evolution of my personal philosophies and beliefs in how to train myself and others, FMS has had the most profound impact. Strength and conditioning provides good principles in program design, exercise progression, and specific exercise performance. I personally bought into FMS when I saw the extraordinary results it could have personally and helped me to fix my own issues. The final selling point is how you start with simple correctives but end with true strength training, not simply stopping at what had been traditional Physical Therapy exercises.
There have been a vast majority of clients that take an extraordinary long time to learn multi-joint exercises and are also in what we call the "yellow zone." They are not fully functioning and healthy (green), nor injured enough for a Doctor or Physical Therapist (red). The Functional Movement Screen has been key in diagnosing the issues that had previously been or not been directly addressed. Issues were based on observations and correcting single exercise form rather than a comprehensive graded system. The implementation of FMS has made a tremendous difference in our organization and is now incorporated into our Personal Training Policy as a recommended certification for everyone to obtain. FMS spans the gap allowing us to more effectively serve any client and maximize their time with us.
In addition to making FMS a part of our facility, I plan on sharing it with all of the other Y's in Virginia. My personal goal is to make the Jamerson Y an FMS hub into the Y world and share the Functional Movement Screen because of its ability to cross all boarders and truly allow us to help make a difference in the lives of others. We believe in Healthy Living, Youth Development, and Social Responsibility as our key focus areas. FMS has the ability to let us deliver these on a higher level than ever before.
Please login to leave a comment
1 Comments
Thanks for all your insight, Jeff. I am in the proces of studying the FMS and soon will be able to join the team of experts. I purchased the Home Study Course and reading the Movement Book, as well. I look forward to becoming certified soon. I am currently a Certified Personel Fitness Trainer living in the Mandeville, La. area. I have been retired for two years, after working for the Mandeville Police Department in the Criminal Patrol Division for twenty years. I love doing what I do now and aspire to expand my career as a trainer becoming an FM expert.

Thanks for the great article.