FMS Certified Member Spotlight: Kevin O'Malley
FMS Certified Member Spotlight: Kevin O'Malley
"We recommend the FMS because not only does it tell us what we cannot do, but it also tells us what we can do with the client."

Location: Vagabond CrossFit, LLC (Easton, MA)
Credentials:

FMS Level 1 + Level 2
OPTCCP Program:
Physio/Assessment
Program Design
Nutrition/Biochemistry
Business Modules
Pose Running Level Coach
Various CrossFit Certifications
Assistant Coach/Trainer to Olympic Lifting Seminars (Coach Mike Burgener)
A little background on Kevin:
Kevin describes himself as someone who enjoys learning and researching every day. Kevin's approach to coaching has led him to take a variety of courses, seminars, and certifications in program design and purposeful program implementation.
He believes in assessing every client that walks through the door at his business, Vagabond Crossfit, and his various certifications in assessment help support his philosophy. Kevin's path to gym ownership began very modestly, first training people in a regular size gym and later starting a garage gym in the back yard of his best friend's house. In time, Kevin went from training less than a dozen clients to running a gym that is around 5,000 square feet, with over 220 clients. Programs include group classes, personal training, as well as middle school & high school programs. Kevin aspires to mentoring other gyms across the country in proper program design.
Kevin explains how he uses FMS at Vagabond:
The FMS is used at Vagabond as a starting tool for anyone who walks through the door, regardless if you're a high school athlete or someone who is just beginning their fitness journey.
When a client contacts us, we first set up an initial consult/assessment, where we talk about our program for around 30 minutes and have the client fill out an introductory questionnaire. The questionnaire allows us to get to know our clients better and gives us insight on a range of items including lifestyle choices, nutrition choices, and training schedule.
After the initial consult, they will set up an appointment for a screening using the FMS. Clients scoring a 1 on any test are not permitted to join group courses, and instead must participate in personal training in order to do corrective exercises as part of their program.
If we see asymmetries, we have the client begin with corrective exercises, then re-test 4 to 6 weeks later for an indication of where we stand overall.
Why Kevin recommends the FMS over other screening methods: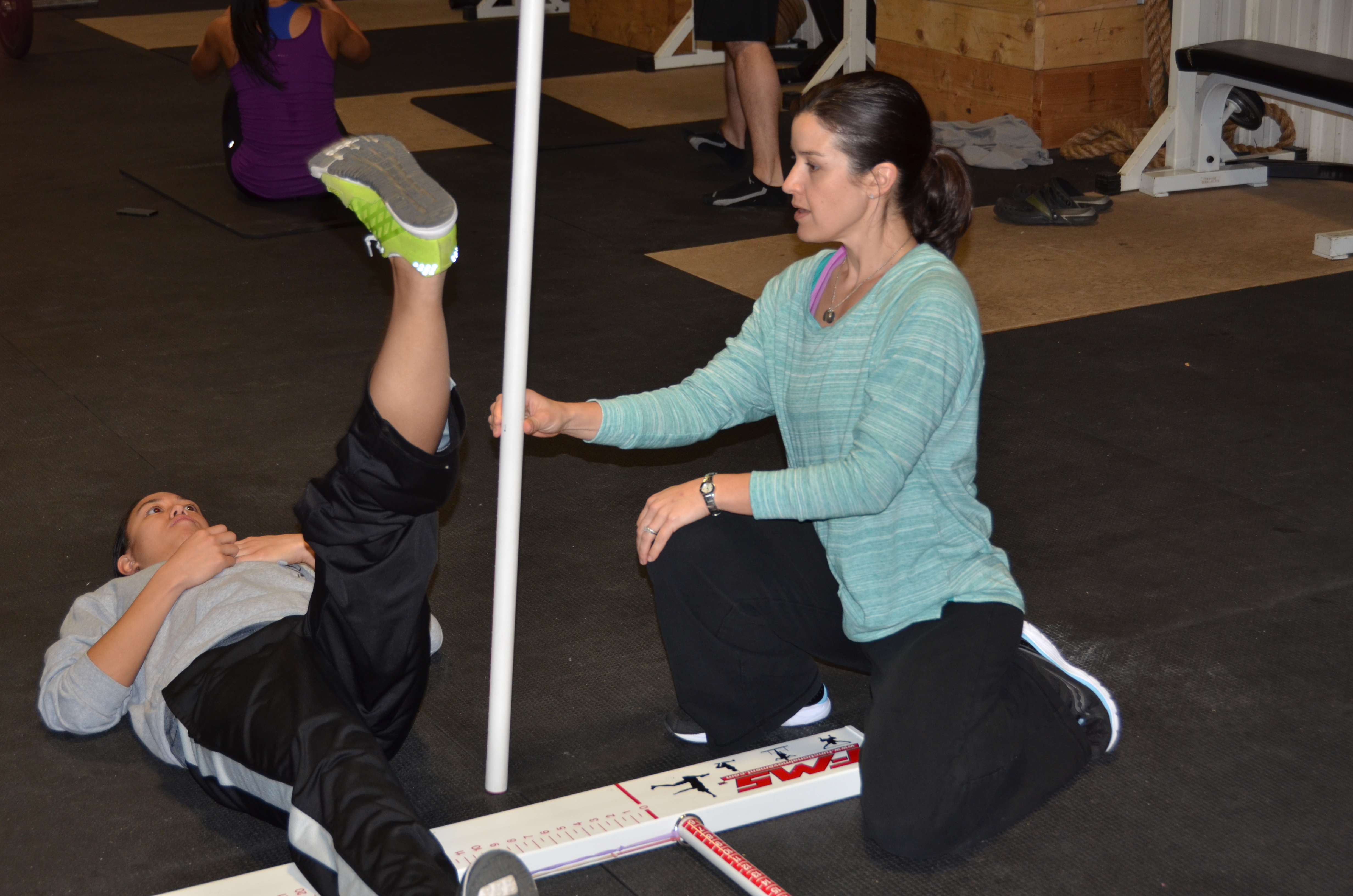 We recommend the FMS because not only does it tell us what we cannot do, but it also tells us what we can do with the client. We truly believe it is the best assessment, because it allows us to keep our clients safe throughout their time at our facility.
Using the FMS to build a strong business:
As a facility that truly believes in the safety of our clients, we want our people to be able to have the best training in our area or expertise. We feel that through the FMS, we can set our clients up with a proper foundation before they begin with our group or personal training.
By utilizing the FMS, we can bring a level of professionalism that is unmatched, giving us an upper hand in truly understanding who are clients are and where they stand with their mobility and stability within the various movement patterns.
Where to find more on Kevin and Vagabond:
Visit the official site of Vagabond Crossfit.
Please login to leave a comment