Our vision has always been to create a technology platform that delivers total client management capabilities. PRO 360 is your solution and was built to complement the FMS System.
Responsive Display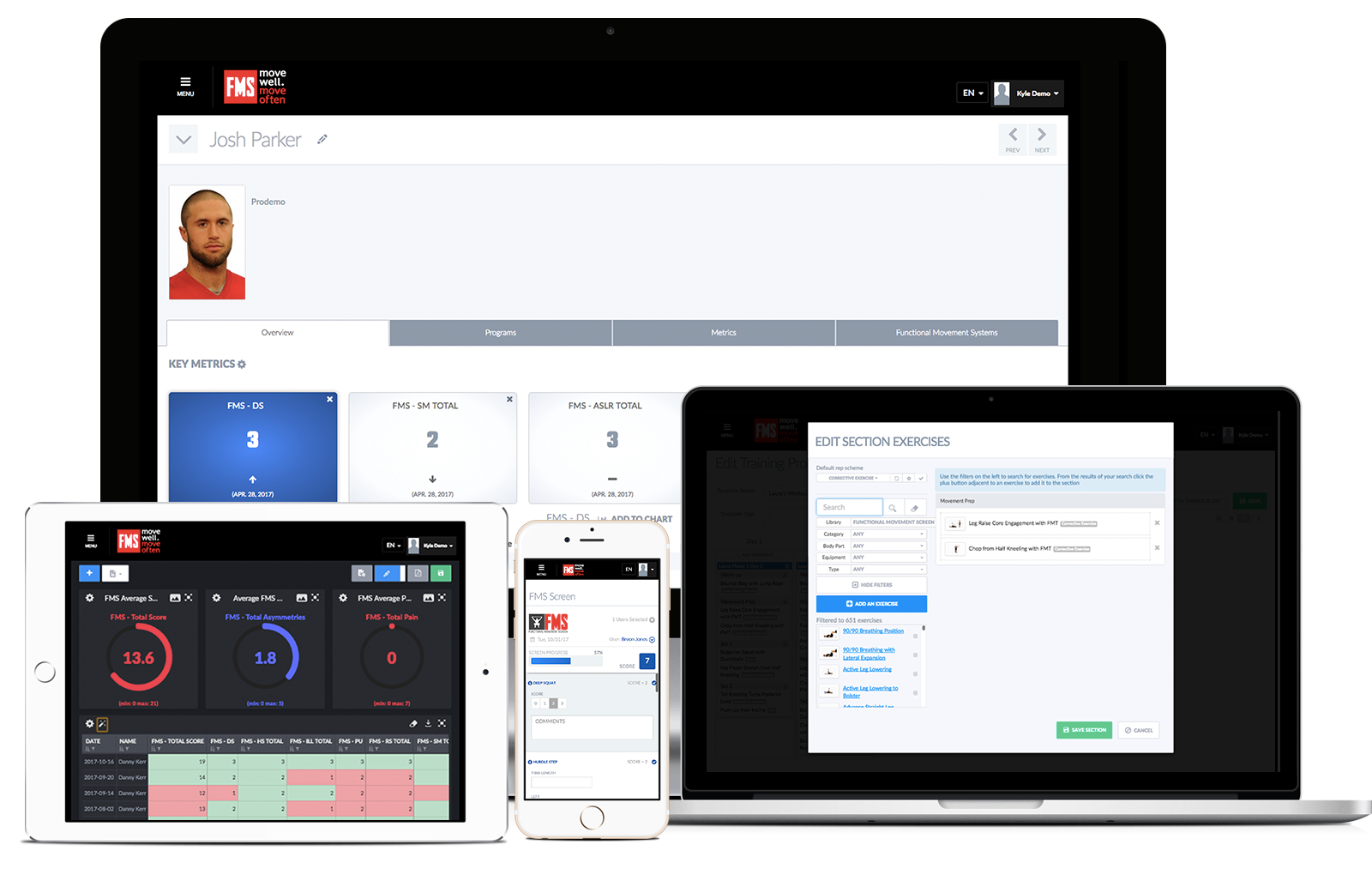 PRO 360 works with and for you, 24/7/365, both on and off the training floor by responding to your choice of devices.
Client Management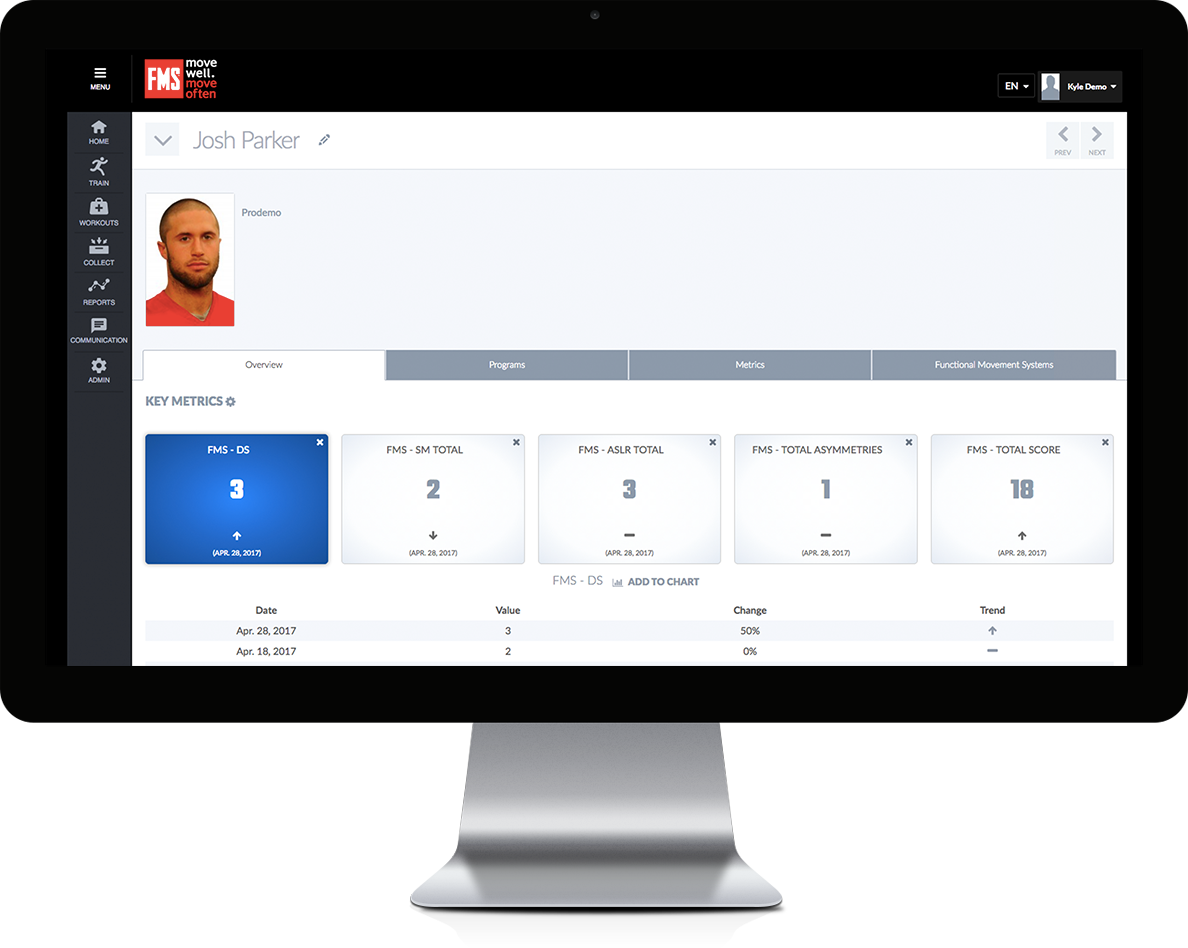 With PRO 360, the client is always the main focus. The home page displays your client list, and with a click of a button, you can view your clients' real-time movement profiles.
Screening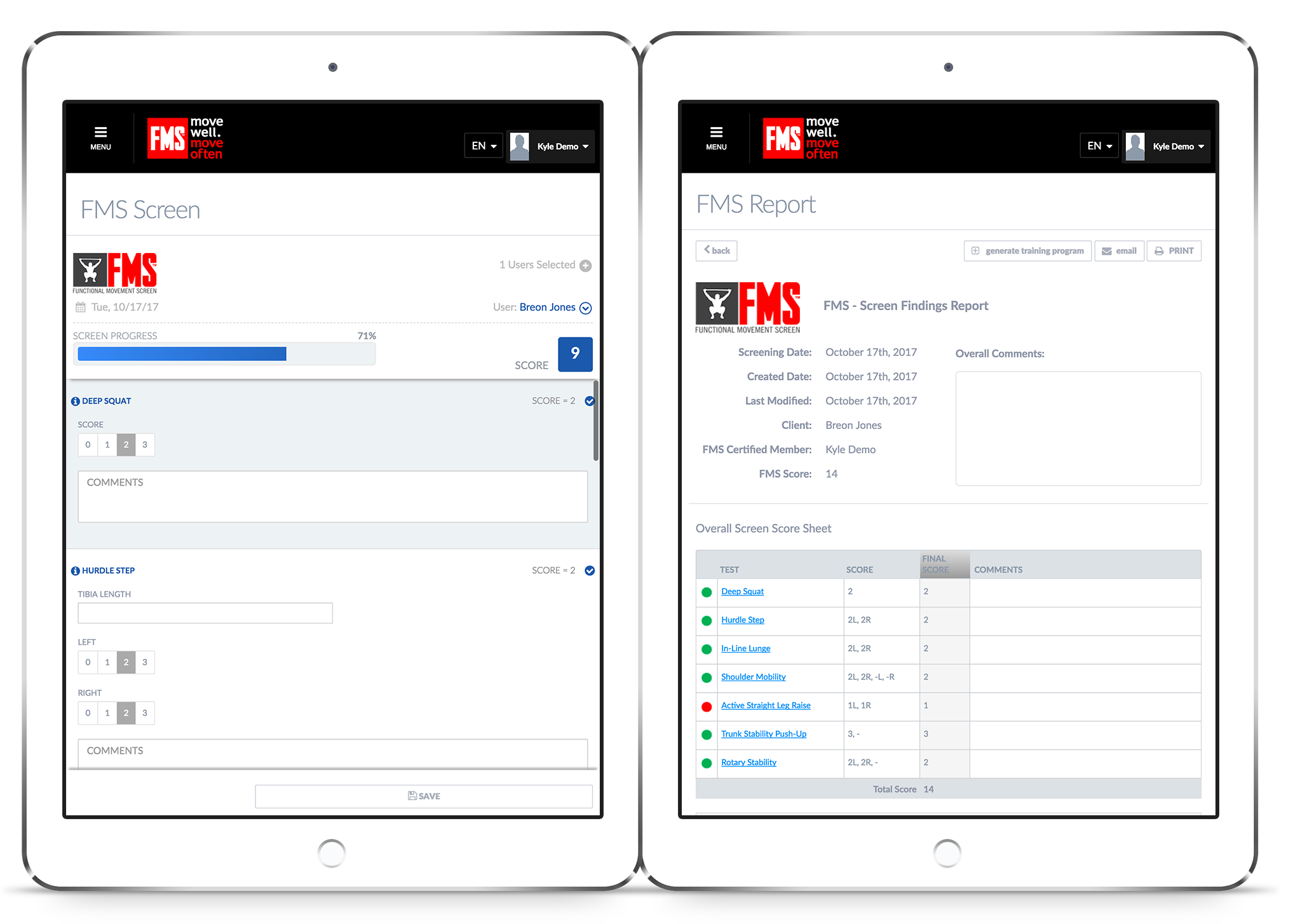 Screening has never been so easy. Using the PRO 360's responsive display, you can use any device to complete an FMS Screen. PRO 360 also empowers you to perform group screening on multiple devices.
Assessments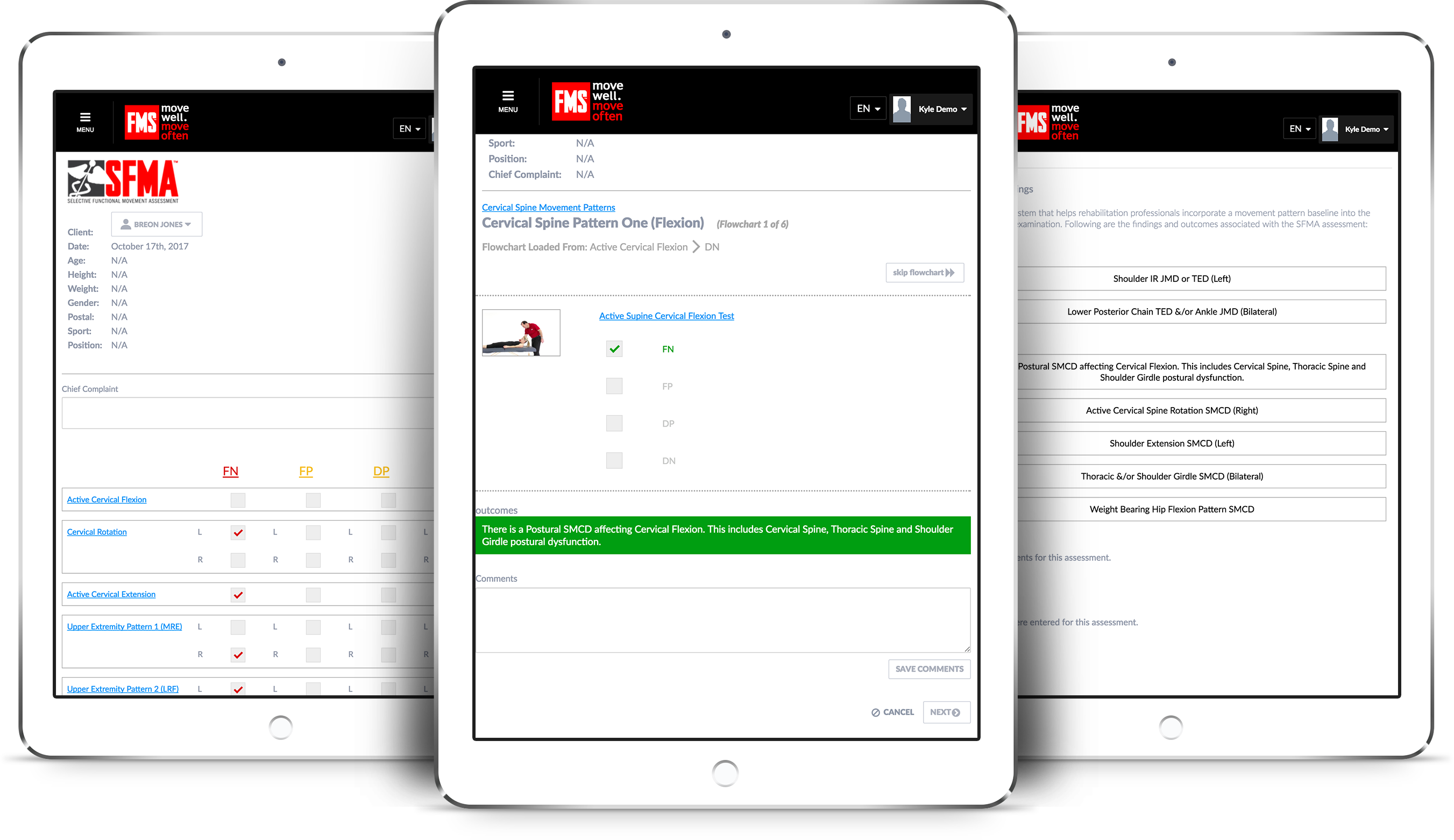 With the power of PRO 360, medical professionals can now perform the assessment and store SFMA data. Complete with instructional videos, breakouts, and diagnosis, PRO 360 allows clinicians to optimize time spent with patients for more efficient consultations.
FMS Auto-Generated Workouts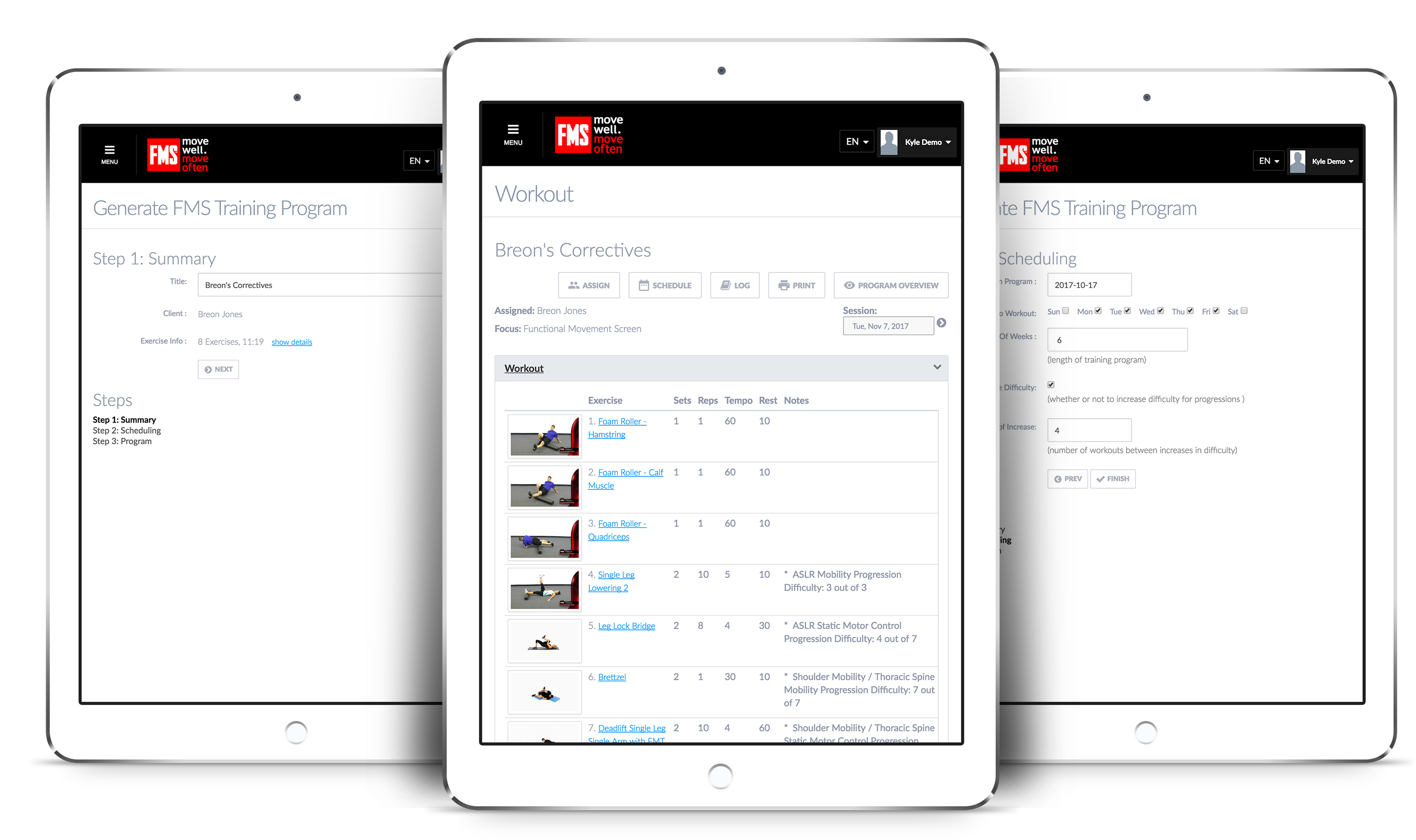 PRO 360 gives you the power to auto-generate a corrective program based on your client's screen results. Simply complete a screen, view the report and with one simple click, generate up to an 8-week progressive program.
Program Building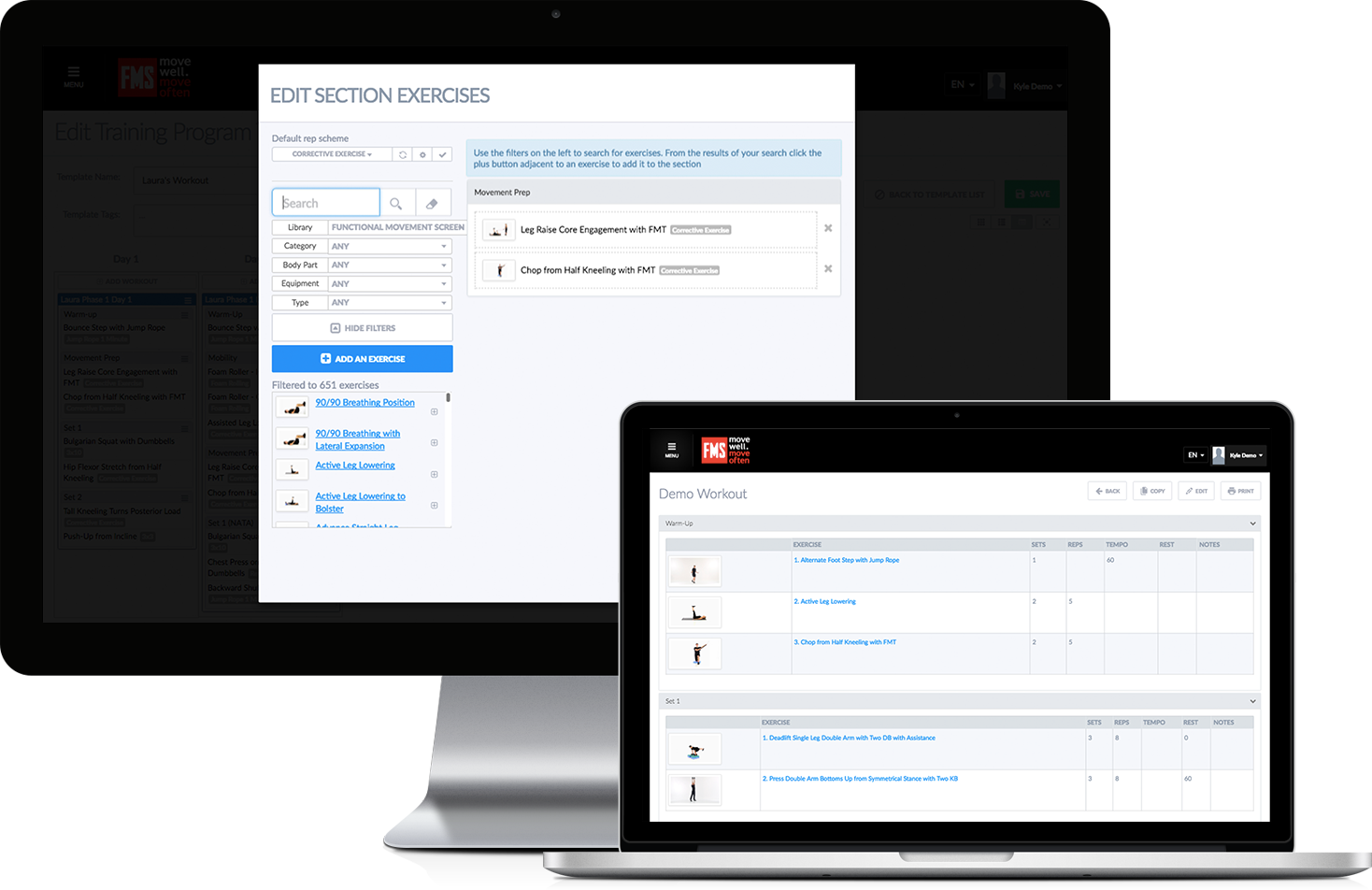 No matter your experience level, new ideas and training options are always a good idea. PRO 360 makes it easy for you to create programs -- from basic to advanced -- using our Training Program builder and drag and drop Basic Builder.
Exercise Library
Access over 4,000 exercises anytime, anywhere. PRO 360 includes the FMS, rehab, performance and cardio library. And if you have your own awesome exercises, feel free to create your own custom exercise library -- PRO 360 stores all that for you.
Reporting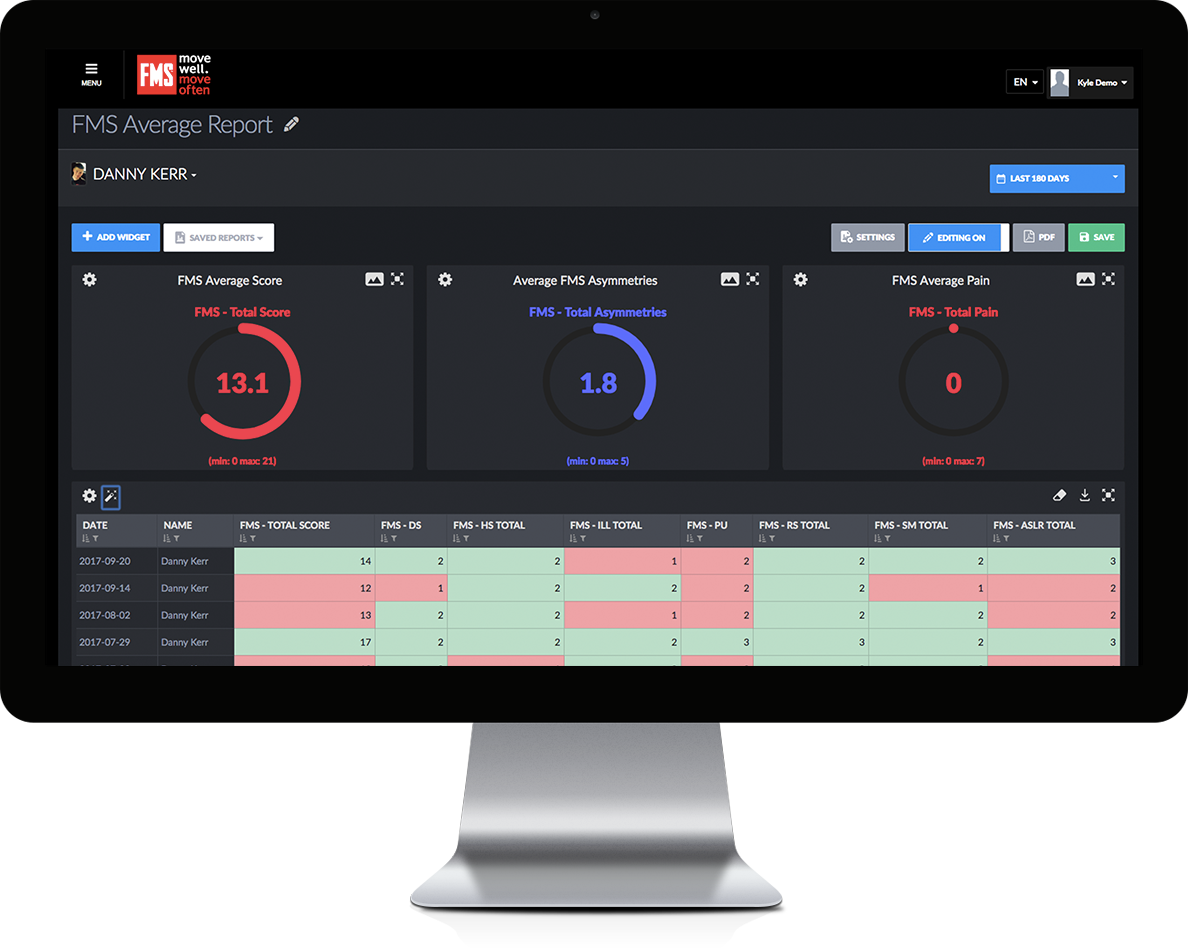 You've collected the client data, input it into PRO 360, and generated workouts. Now what? Tap into the power of PRO 360's highly visual and interactive reporting capabilities. Simply select your widget preferences and PRO 360 does the rest of the work for you. These comprehensive features were built for both the professional and their clients for either a quick check-in or deep dive progress report -- it's all right there.