Welcome to the FMS Pro App!
The All-In-One FMS Pro App is
Available and Ready for Download!
FMS Pros and Clients: Great news! You can now connect on one platform and access all your movement data and workouts within the FMS Pro app.
Clients
Simply download the FMS Pro app to get started. You will no longer be required to log in to the FMS website to access your reports and workouts. Workouts will still be delivered to your inbox, but they will also be easily accessible anytime from the app. No more email searches when you're ready to jump into your workout!
Pros
You already had the ability to collect, store and manage your client and patients' movement data in one place. Now you can connect with your clients and build and assign their workouts all from the FMS Pro app. Plus, the FMS exercise library is fully integrated into the app now too.
Beginning Dec. 31, 2019 The web-based version of PRO 360 will no longer be available.

From this point forward, access to PRO 360 on the web is available as a read-only resource. Please create all new clients and workouts within the new FMS Pro App.

Additional details:
All of your client data, FMS screens, YBT screens, and FMS auto-generated workout programs have been transferred to the FMS Pro App.
Assigned custom workouts that were created with the basic builder and template functionality (that included non-FMS related exercises) may not have transferred.
Improved Navigation and Redesign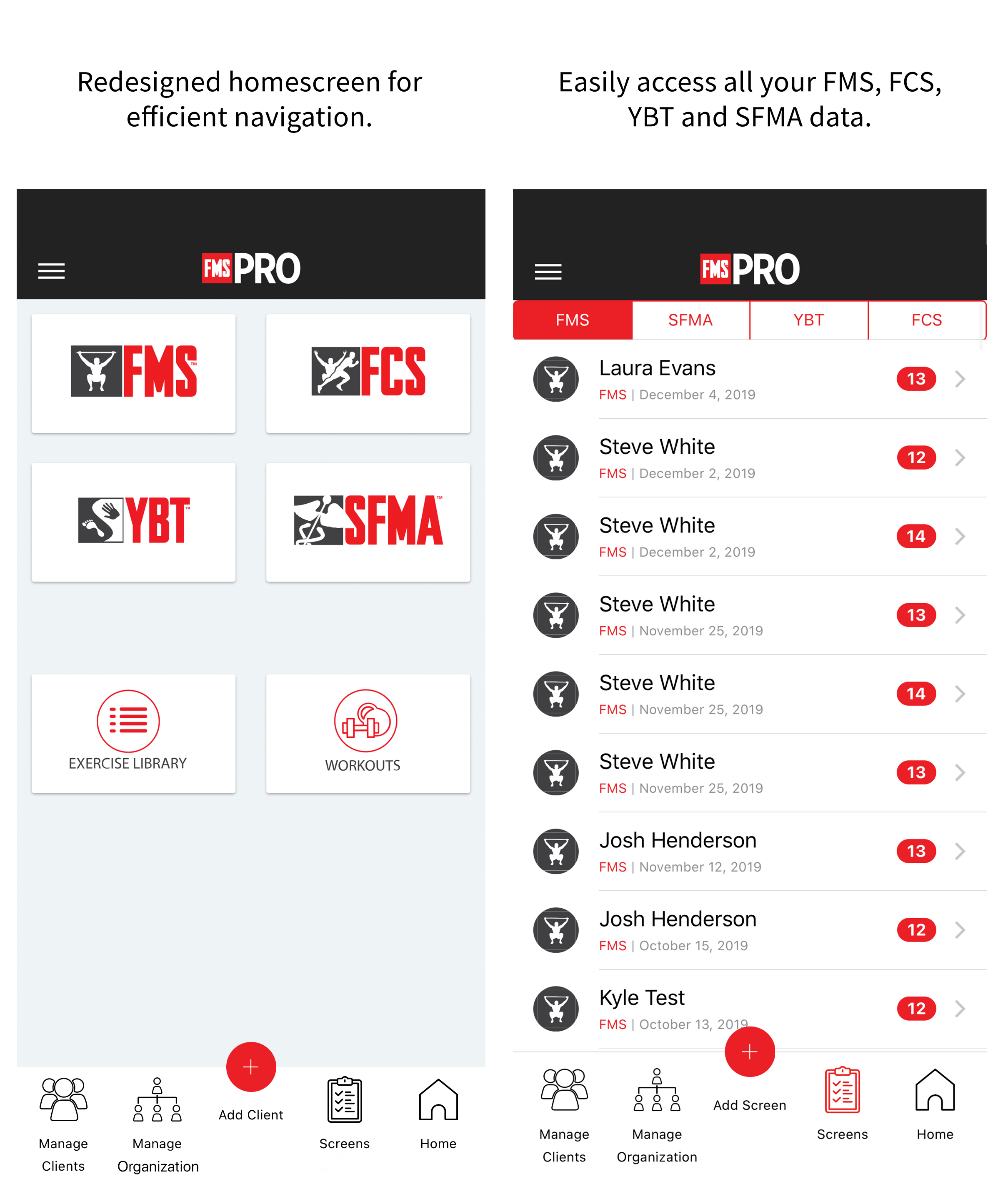 Correctives and Workout Builder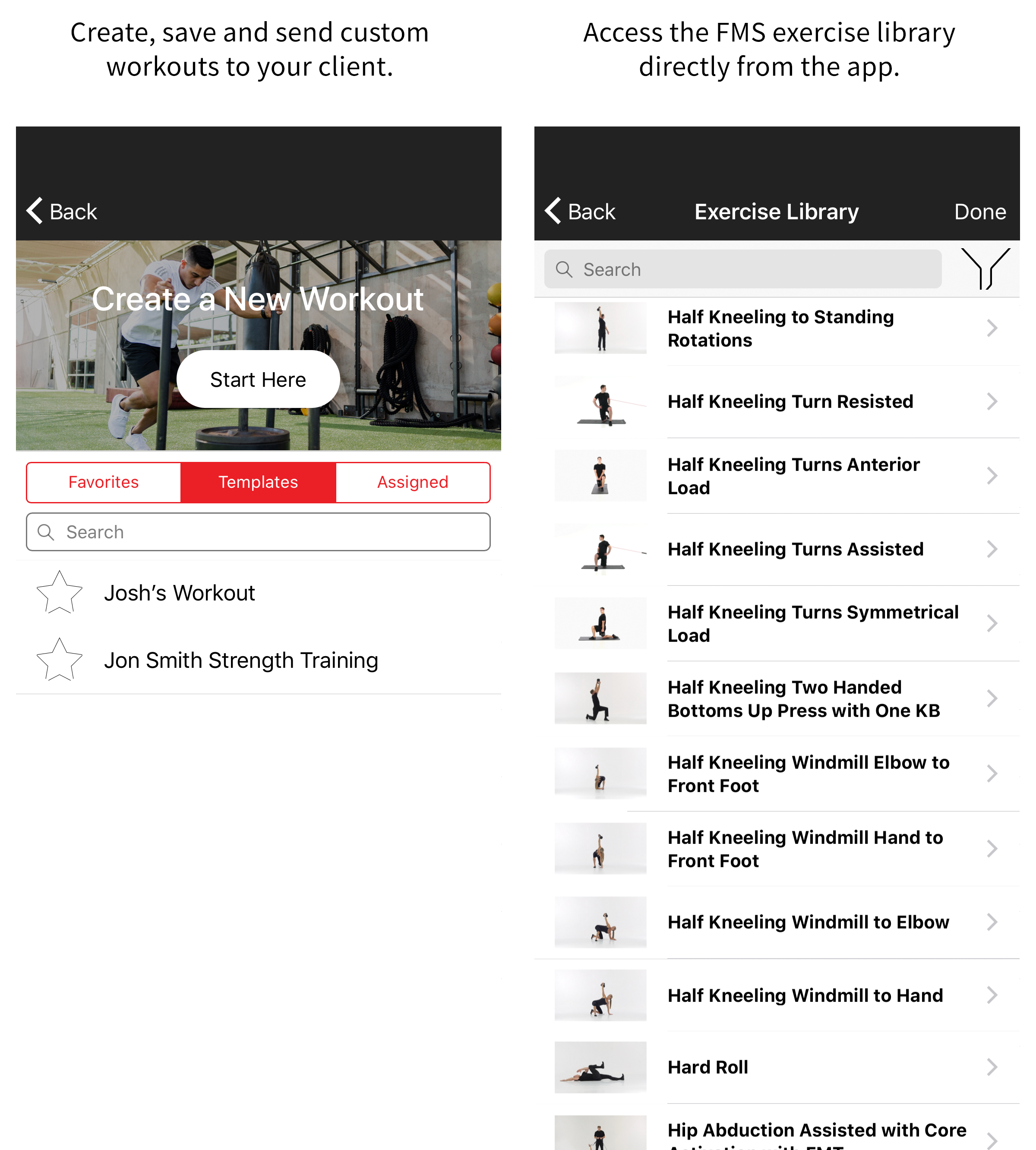 Connect with Clients and Pros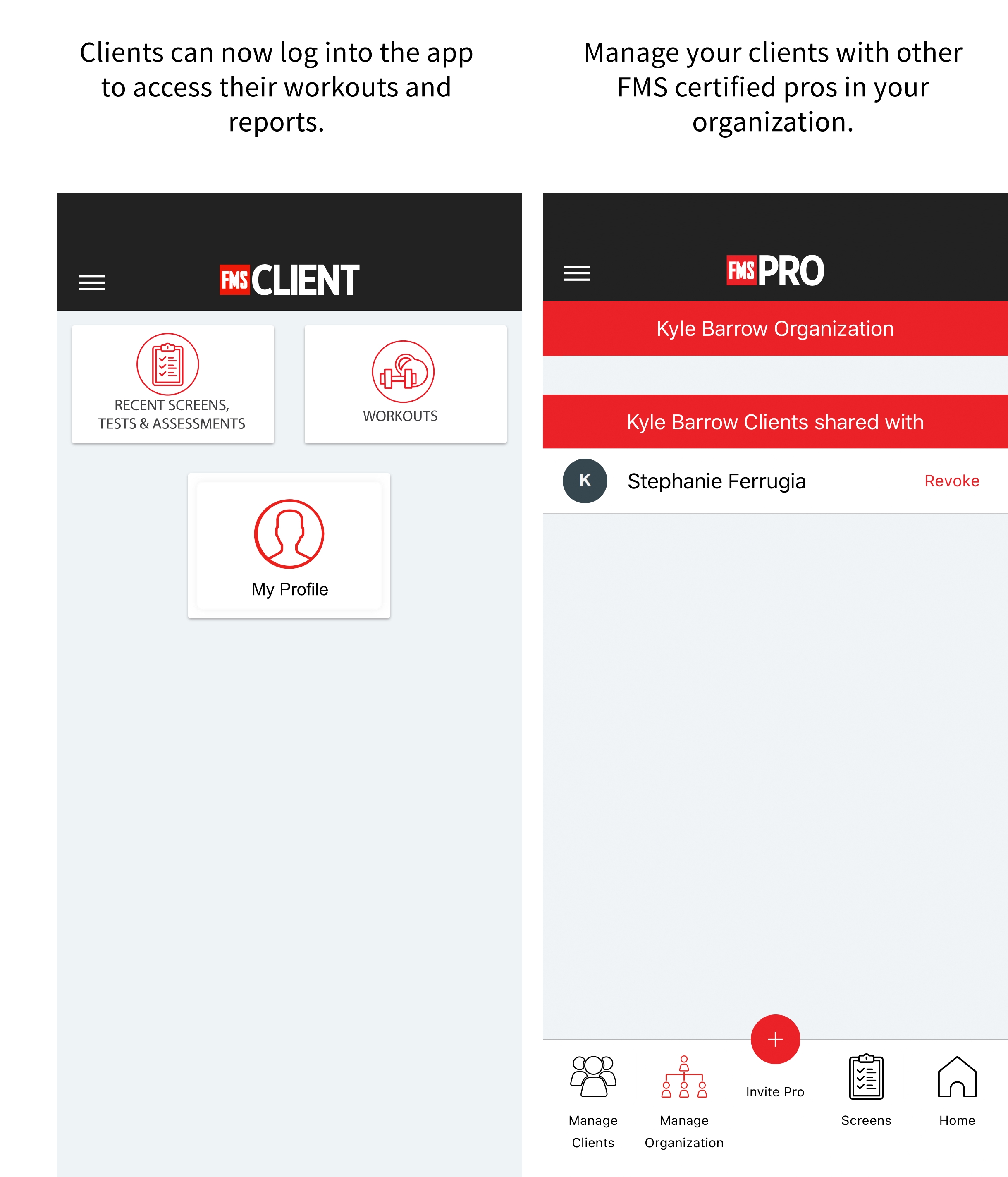 Download Now!
Please login to leave a comment