What Makes CrossFit So Special?
What Makes CrossFit So Special?
Dr. Rusin: Injuries in sports are nothing new. We've had injuries in sports for the last 200 years and before that. Everyone has always had injuries in sports. We've seen it on the main stage because they're more publicized but with the popularity of CrossFit, all of a sudden the sport of fitness is now being popularized to the point where injuries that are being sustained are put on the forefront. They're really out there and readily viewable to the gross media and everyone watching.
I'll go back to the NFL concussion problem that we had about a decade ago. You know, there was an increased incidence in concussions and it became such a problem that something needed to be done. Do you view CrossFit and other styles of training at that same problem of musculoskeletal injury where it's to the point where something needs to be done to address this?
Gray: Yeah probably and here's the thing. A lot of people are pleased that we're now doing something about concussions and we now have a tighter feedback loop with which to monitor a return-to-play or hold somebody out, but if you peel that onion all the way down and all the impact stuff all the way down, it's simply this - setting a baseline for cognition before you put on a helmet.
Therefore, if you have a head or face contact and we want to revisit that baseline, if you can't do what you did before the head contact, then we've got to assume that something is wrong and we go down the rabbit hole to figure out what it is. But, if you perform the same way you did pre-concussion, then most of our metrics say that it's either resolved or you didn't get a concussion.
Now, the tests we do are different but if you just simply say, I've got to do concussion testing to non-concussed people before they get into a situation where they could get a concussion so I can revisit the baseline on the individual.
That's my thing about using the Functional Movement Screen that way. If we set a movement baseline on an intake, here's what happens. They're either not broken and then something happened in the gym and they got broken. It's okay. It's happened on my watch. It's happened on your watch. It's happened on every coach's watch. A person who wasn't broken got broken on my watch but you know what? If I know you're broken before you're hurt, I can help you. That's the whole point - if I start seeing your movement integrity decline.
If we would simply baseline movement before we start challenging and developing movement, we would find one of two things. People on intake are already broken but you're going to let them participate and now they're going to blame you for their sorry state of affairs, or they're not broken and your workout is breaking them down.
Maybe the best way to look at movement problems is to find out before you participate…are you already broken and should we be treating you differently on intake because obviously you're incomplete in your rehabilitation. There's something left undone here. Obviously, I'm your coach. I want you as a client so I've got to take your baggage. 'I'm not going to let you do overhead because of the way your shoulders and neck look. Other than that, I'm glad you're here. We can make you fit'.
Or, somebody looked good on their movement screen. They've been on a really, really hard course of training and we start to see movement integrity go down. If one of those movements drops into a '1' category dysfunction, they're potentially headed for a problem where there wasn't one - I didn't say they had pain yet – so I basically use that so I don't have a lot of problems on my watch. I cause problems all of the time. I just catch them before my client does. That's a pro. That's what you're supposed to do. It's nothing admirable. I don't need a pat on the back. That's my job.
Dr. Rusin: I think it definitely should be repeated that the screening system is not a CrossFit problem. It's really a systemic problem, especially here in America. Everyone likes to put out the fires when they could be easily prevented with a couple of easy measures.
That's far harder to do when it comes down to it. You know, if you develop knee pain, it just didn't come yesterday like you said. You have to earn pain sometimes. Especially with repetitive use injuries and some of the larger traumatic injuries, that's exactly it.

We're going to switch gears a little bit here. With all of the screening talk aside, you've worked with a lot of different athletes from all different backgrounds. What makes CrossFit so special and such a dynamic sport in current day fitness society?
Gray: Well, CrossFit did something that I think we were ready for. First, CrossFit leveraged social media in a very positive and engaging way.
Secondly, CrossFit combined some bodyweight moves with some inherently sound weightlifting moves, and then embraced things like ropes and kettlebells and rings and straight bars in a new, invigorating way. Now, we're seeing sandbags, jump ropes and a lot of different things getting introduced.
I think one thing CrossFit did was it just said, 'We need some work capacity. We're getting soft. Let's get some work capacity'. If you're going to do work capacity, bodyweight moves and sound weightlifting techniques can be combined in a metabolic package to probably develop you – not just your cardio system but to develop your musculoskeletal system to engage your proprioception.
That's going to have a positive effect on weight loss. A lot of people have their most successful weight loss story from CrossFit but the cool thing is that CrossFit was focusing on movement – not on dropping weight.
I think inherently that we keep our focus on movement and keep making that better but what happened? Well, we're focused on movement. We want everybody to move. Here's the problem: Everybody can't move. It's not CrossFit's problem.
CrossFit had an amazing solution to a sedentary, lethargic society. The problem was that as CrossFit is getting bigger, we're still generally on a physical decline as a nation in Western civilization.
Related: How to Successfully Manage Multiple Athletes
The thing I told you about Olympic weightlifting…the reason we've got more injuries now (and we did it inherently) was because the European style of teaching Olympic weightlifting started with a broom handle, and until you could do some sexy bottom dropout snatches and deep squats and stuff like that with a broom handle, you didn't get to touch a bar. If you couldn't do it with a bar, we sure wouldn't put plates on there.
But, that's not the way the Western mentality does. The first time you ever saw a clean, you attempted to do the same thing with 45's on the plate. That's just Western mentality. We think we're entitled to do any damn move that we please just because and unfortunately, the physical landscape has been eroding.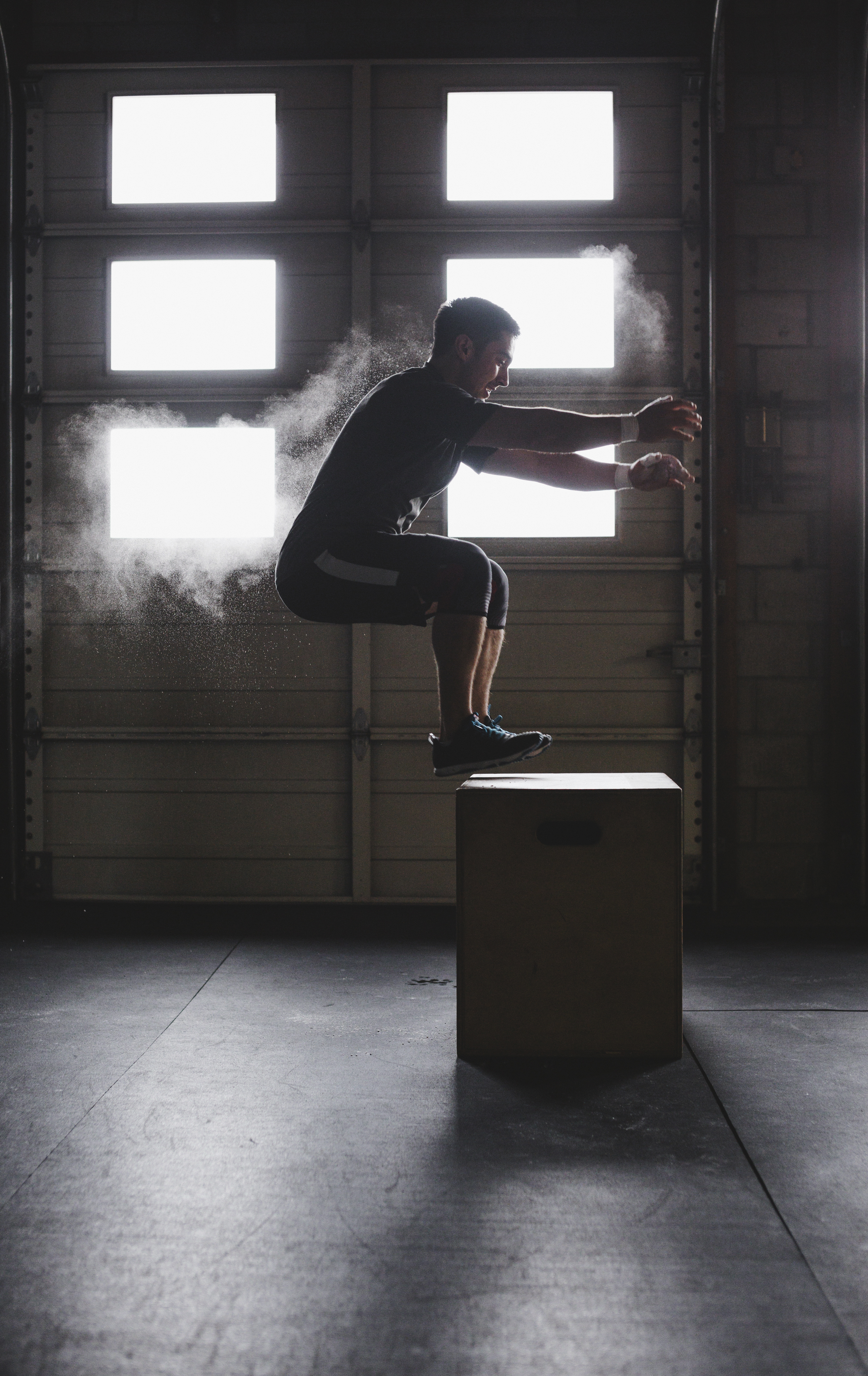 CrossFit was getting big, badass, very sound workouts all over the Internet in a lot of boxes and at the same time, we're continuing to decline. We haven't turned the graph yet on the fitness landscape of America. We have some fit individuals in our society but as a nation, we're not that fit. All of those new clients that are coming in, they're part of that nation. They're broken. The neatest thing is if you want to save them as a client, unfortunately you've got to ask the health questions first and you've got to ask the fitness questions next.
Everybody thinks they can bring a fitness solution to a health problem but they can't. If they've got pain with movement, it's not going to get better. It's not going to get better. If it does, you're a lucky outlier. You're not the standard so let's just go ahead and face that right away. There's going to be a 20% fail rate due to pain in the FMS.
Most of the CrossFit boxes I've interacted with have a chiropractor or a physical therapist on speed dial. They work closely with them. Why not catch that first bout of pain on a screen before they're exercising? They still got hurt but they got hurt doing a bodyweight move and they said, 'Ouch, my back hurts when I do that'. 'Good, let's get that checked out'. From that guidance point, we can move forward.
Related: How could the FMS Fit with CrossFit?
If they just got a '1' on the screen, I don't necessarily think they need to see a medical professional. They need to basically do more correctives than conditioning on that particular pattern until we at least get a score of a '2'. If in about two or three weeks we can't get a score of a '2' and there's no medical reason why we shouldn't, I would still get them evaluated because they're going to be stuck there for a while. There's something that's going undetected.
Outside of that, as long as you don't drop below '2's' on the FMS, pat yourself, your coach and your CrossFit box on the back because they're making you bigger, faster and stronger, probably leaner, and they're not compromising your movement.
Believe it or not, I think CrossFit is positioned to probably use the processing power of the FMS better than anybody ever has. First, they're interfacing. They're communicating. They're doing everything and they're also not getting the best specimens in the world. They're just getting a cross-section of everybody.
They're not at the NFL Combine getting these specimens. They're getting everybody so you've got to position yourself for everybody. However, I do think if CrossFit can take the lead on a little more systemization on the front end, we can use them as an example for the future platform of physical education.

This clip was originally recorded as part of an interview with Dr. John Rusin for
T-Nation.com. For more on Dr. Rusin's programs and methodology visit DrJohnRusin.com.

Please login to leave a comment