The Modern Chiropractic Office
The Modern Chiropractic Office
By Jeffrey Tucker, DC, DACRB
This article was orginially published in Practice Insight Magazine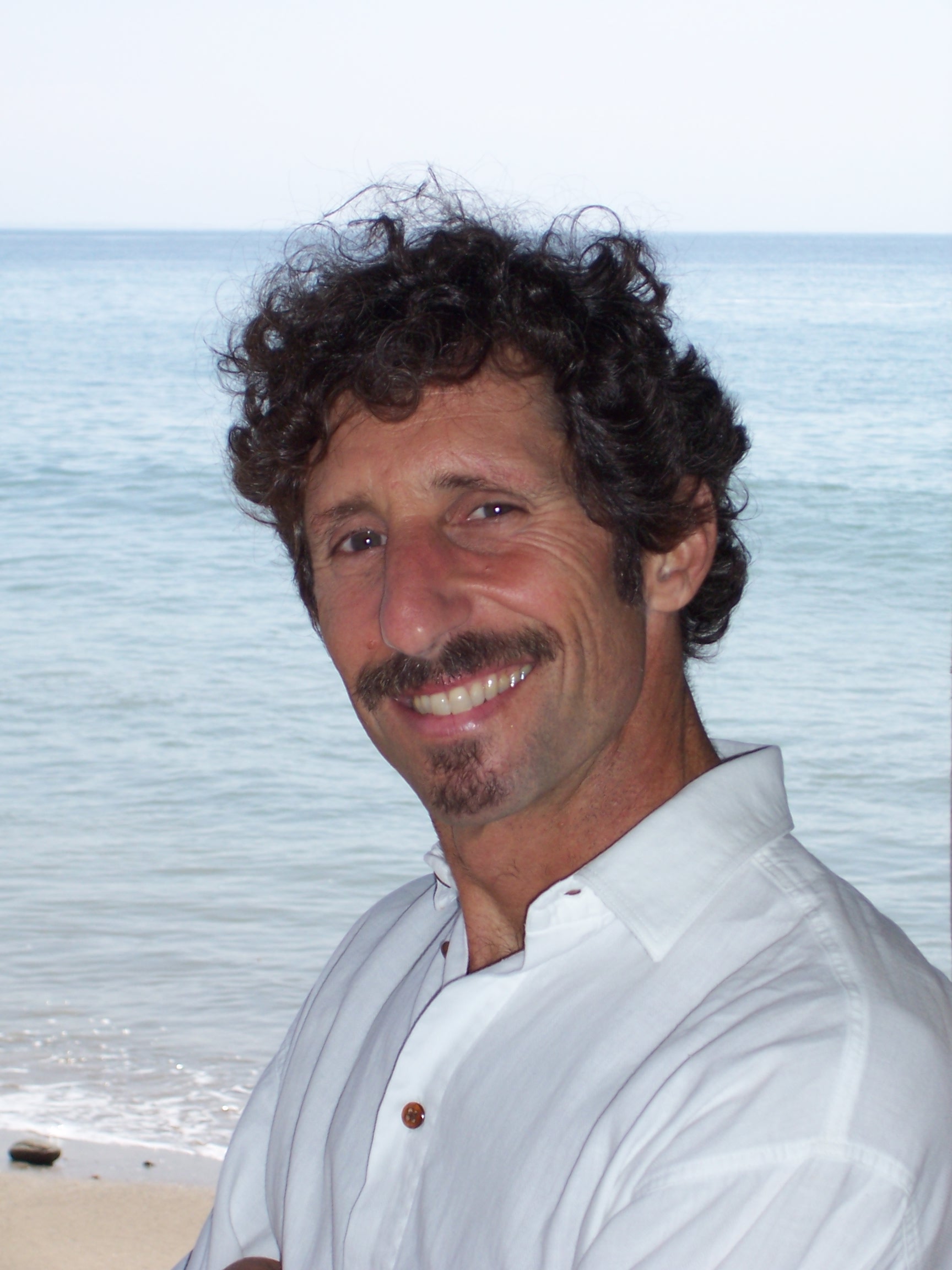 Whether you are just beginning to practice or have years of experience, today's chiropractor faces challenges and has exciting new opportunities to thrive in today's demanding health care field. We will need full access to our inner and outer resources to help create a healthier world.
Teaching post graduate seminars for the ACA Rehab Council has given me the opportunity to travel around the country and see what is happening on our college campuses and enjoy first-hand discussions of what is happening in the field with practitioners. I have been able to walk the isles of many trade shows and see who is developing the new tools and practices that will equip us to address these challenges in ever new ways and evolve, adapt and lead in an ever shifting, always changing health care field. These are my observations on how to structure, create, balance and access the "modern chiropractic office."

Evolving Trends
The obvious thing I see with chiropractors is a group of healers looking to find ways to heal the physical, psychological and spiritual wounds of their clients.
As such, I see a trend away from those who only use adjustments and manipulation, toward the recognition of the importance of using many of our available resources to meet complex challenges. This is the integrative approach, combining solid craft of your skilled hands with modern technology and experiential discovery, because craft alone is not enough.
I am seeing students and doctors shift away from making x-ray markings and "manipulation only" practices to learning cutting edge nutritional information and functional movement assessments, using remedial exercises to bring breathing awareness to stuck areas, and advanced exercises that improve whole body movement, all the while shifting to the patient's personal responsibility for improvement of their health. I see in young and experienced doctors today with expanding practices that are different from even a few years ago are because they use modern technology and keep evolving with it.
Innovation has 24/7 Impact
Chiropractors need to keep up with the increased pace of innovation. Technology has changed the way everyone communicates. When I look around today, everybody's on some sort of communication tool -- a Smartphone, iPad or laptop. Opening the computer is often the first thing people do every morning. Anyone anytime can contact me and, in general, I do respond: the job is 24/7, 365 days-a-year. Patients have a legitimate demand for access to there doctor.
As such, the modern office will use systems that integrate exams, treatment notes, nutrition diaries, exercise logs and more that allow us to directly interact with clients online.
I personally have software that tracks patient's daily diet and exercise programs online and I can interact with my clients online. When clients know they are being monitored compliance goes up!
We can do much more today than we could ever do before to help influence our clients. The applications of computers, lasers, devices like the OptoJump system for gait and balance, fascial therapy tools, SCENAR devices for pain control, nutrition protocols, corrective exercise, genetics, etc. to the biomedical/chiropractic field are exploding. We are on the verge of being able to decipher your genome for less than $1,000. Although it feels like traditional medicine is moving away from the personal touch of medicine, the people, our chiropractic clients, really are moving to an era of personalized and customized medicine where we will be able to choose the treatment knowing the specific nature of the disease in an individual. In chiropractic, have you stayed advanced in your training? Or is palpation "it" for you?
The Modern Office
What could a modern chiropractic office look like?
A new or existing client can schedule an appointment online and even make co-pays with a credit card online. The patient can enter the office and fill out signs and symptoms on an iPad. Instead of sitting in a waiting room, the client can walk into an "active care" room where they begin to use the Core Laser Gym (a light laser with a target) to improve lumbo-pelvic-hip motion.
Afterward, they stand on the Thera-band stability pads for balance and sensory-motor training. The practitioner will engage the patient to decide the best treatment for each individual using assessment's like the SFMA (Selective Functional Movement Assessment), the OptoJump gait assessment, and of course, skilled hands that provide further information.
The doctor has available tools like the Deep Muscle Stimulator (DMS) for fascial therapy, a laser device for quicker healing, a SCENAR device for pain control and stimulation of acupuncture points without needles, IASTM tools for fascial therapy while the patient is moving on a BOSU or stability pad to increase range of motion, taping techniques, nutrition recommendations, other modalities, treatment tables (traction, relaxation, etc.) and, of course, the doctor will prescribe exercise therapy.
Standard ortho/neuro testing are complimented by the SFMA, FMS, OptoJump gait analysis and body composition analysis devices which are leading the field and are going to be tools you want to get familiar with. These are comprehensive assessments used to classify movement patterns, balance and weight management that can direct manual therapy, therapeutic lifestyle changes and exercise interventions. The FMS is being used to determine the greatest areas of movement deficiency, demonstrate limitations or asymmetries and eventually correlate these with an outcome.
The OptoJump gait system brings tremendous value to the modern chiropractic office. Computerized gait analysis can help guide treatment plans, exercise programs and improve balance. It can be used to assess a client's performance and physical condition; rapidly identify muscular deficiencies and measure tolerance to various work loads; help develop diversified training; check the results of clients training; examine the physical condition of a client after an injury, and develop specific actions for rehabilitation and checking progress.
There is a company called Total Health Company that provides software that allows the patient and doctor to interact online to improve outcomes for weight loss and healthy aging programs. This comprehensive body composition system provides trending of your patient's crucial biometrics: weight, lean mass, body fat, BMR and hydration levels. Chiropractors can choose to order special vitamin blood tests, perform urine analysis, monitor pH and more in some states. I think the integration of these is the emerging "modern" chiropractic office approach.
Healthy concepts that we need to initiate for patients include creating workout programs (like an MD writes drug prescriptions), and discussing diet plans. We can help clients build muscle, decrease body fat, improve balance, decrease heart disease, arthritis, gastrointestinal problems, and more. Assess your client with the body composition machine, the OptoJump gait device, the SFMA and FMS and create a profile of where the patient is at here and now. Teach the patient how to perform some bodyweight movements or some kettle bell exercises and then re-test with the OptoJump immediately to see if you are on the right tract. Re-test the body composition in a few weeks to see if the patient is following the diet/food program. I mentioned that we can now follow our patient's daily dietary intake, calorie burn and carbohydrate/protein/fat intake using the Total Health Company system. Part of the modern chiropractic office is our ability to interact and stay in touch with clients via the Internet and computers.
Be a Leader
If you want to help rejuvenate clients and have a leadership voice in your client's healthy aging program, we will need to provide insight, education and create confidence. Recognize that not everyone will succeed with the adjustment alone. Remove skepticism in your treatment, show that you are unafraid that sometimes the treatment you think is helping can cause a bad thing to happen.
For example, balance training and human performance are hot topics around the country. Let's check the clients balance quality with the OptoJump system. Train your client on the Theraband stability pads and re-test them on the OptoJump. Were you able to make a positive objective change in balance? Balance training is a key anti-aging concept.
Chiropractors often forget the importance of proprioception -- that stable relationship between the nervous system, the inner ear and the eyes. You can do a lot to help keep patients in sync with healthy gait. Aging patients want physical stamina and good balance; the ability to move around and travel (through different time zones); be able to make good food choices; maintain good vision, good hearing, and all kinds of other demands. They want to avoid losing it psychologically. They want to go to sleep and turn "off" and wake up "on."
Patients want healthy aging strategies. You have to be able to express a plan, set goals, set patients in a healthy direction and teach them these strategies! Your job is to recognize the right path forward and then to align and persuade people to do the things you know will be relevant for the long-term success of there aging.
Patients want you to lead. No pun intended but chiropractors have the backbone and the integrity to be straight with people for healthy aging.
---
Dr. Jeffrey Tucker is a rehabilitation specialist, lecturer and healer best known for his holistic approach in supporting the body's inherent healing mechanisms and integrating the art and science of chiropractic, exercise, nutrition and attitudinal health. He practices in West Los Angeles and lectures for the National Academy of Sports Medicine and the American Chiropractic Rehabilitation Board. For more information, please visit www.drjeffreytucker.com.
Related Resources
Please login to leave a comment