Y Balance Test: A Missing Link

The Y Balance Test (YBT) is a thoroughly researched, yet easy, way to quantify a person's motor control and demonstrate functional symmetry. It brings the FMS movement patterns together in a triplanar motion allowing us to see how the patterns are really working together. The YBT quarters the body and looks at how the core and each extremity function under bodyweight loads.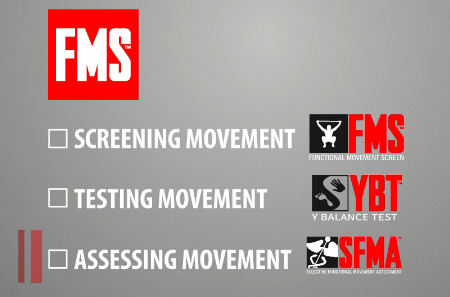 This information can be used to identify
road blocks to a person's functional performance including measuring pre and post rehabilitation performance, improvement after performance enhancement programs, dynamic balance for fitness programs, and return to sport readiness.
Y Balance Test Online Course
Y Balance Test Protocol was developed through years of research in injury prevention and identification of motor control changes that occur after injury. This online course includes the background of development along with how to administer the Y Balance Test – Lower Quarter and Upper Quarter.
Included in the course is the extensive research related to the Y Balance Test, as well as suggestions for group testing and videos for you to use as a resource.
The YBT Online Course includes access to over 45 minutes of video content and a downloadable manual. To check your understanding, you will also receive access to the YBT Online exam.
Related Resources
Please login to leave a comment