Why AS Roma Incorporates The FMS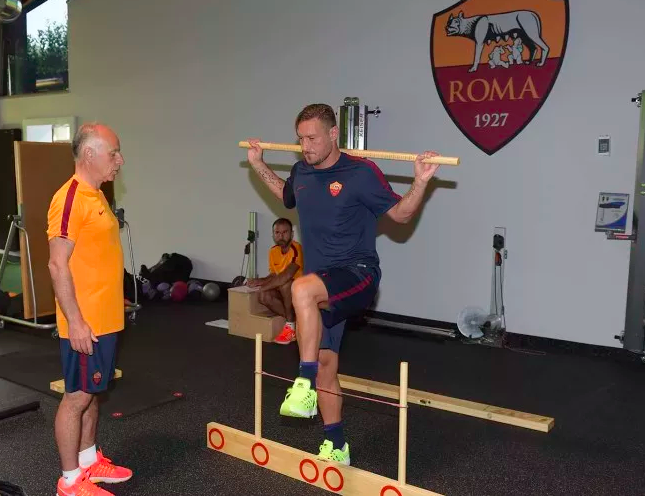 Dr. Daniele Barbieri (Bsc Hons, Msc, DC), our FMS host in Italy, recently interviewed FMS Certified, Darcy Norman, about how (and why) the screen is used at the highest level of soccer. Darcy is the Director of Performance for AS Roma, one of the most successful clubs in the world. He previously worked with the powerhouse club Bayern Munich and won a World Cup with the German National team. His background is as a PT and performance specialist with EXOS (formerly Athletes' Performance).
The FMS is widely used throughout top soccer leagues around the world, from Serie A to the MLS. With relatively small rosters and massive payrolls, the importance of managing player health is paramount.
While the value proposition of the FMS isn't different from football to (American) football, Darcy has done an excellent job incorporating it into his club's training in an organized and consistent manner. The interview was conducted in English and translated by Dr. Barbieri to Italian. We've transcribed a few of the highlights below.
Why have you introduced the FMS at AS Roma?
We introduce it at the beginning of the season and we are regularly testing guys throughout the season. Our exercise prescription has a lot of FMS correctives in it as well.
The first thing is when guys get back from their off-season we can train them right away. It allows us to get a snapshot of where they are at and individualize things right away.
We are constantly using it throughout the season to get a snapshot of how they are moving and keep them moving at a very high level so that we can optimize what they are doing on the pitch and in the weight room.
Do you think the FMS is a valuable tool to promote longevity in playing careers?
I think it's a very important tool. It allows the medical staff and fitness staff to have similar lines of communication with regards to what that player needs for their performance. It also creates a platform to have better conversations with a player on why they are moving the way they are moving and how improving the way they move will help their performance.
It's also offers simple things that they can do in the off-season when they are at home to take responsibility for their own wellness. They can do them wherever, whether at a hotel room or home gym. It's very independent for them which allows them more control.
---
Here's a training video from the summer of 2016 featuring the AS Roma going through the FMS.
Please login to leave a comment